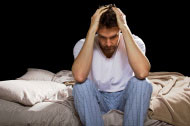 Tired of losing money in the stock market?  Gut wrenching losses in your 401(k) keeping you up at night?
The fixed index annuity (FIA) solution is for you.
You don't lose money when the markets go down.
You share in market up side when the markets go up.
You earn a reasonable rate of return.
Your gains are locked in annually, so you never give back the profits you already earned.