Tax-Free Pension Alternative Gets Rid of Stock Market Losses & Taxes on Retirement Income Once and For All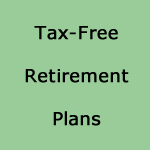 Imagine No More Yo-Yo Volatility, Heavy Taxation and Gut Wrenching Stock Market Losses  That's what a Tax-Free Pension Alternative plan can do for you.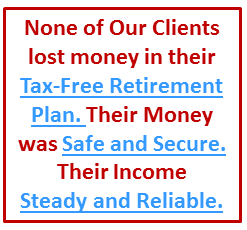 Retirement-Toolbox Video Explains how it works.
How valuable is it to eliminate stock market losses and taxes on your retirement income?
For some of you, that's an immediate 40% increase in spendable income.
Not losing money when the markets go down, you preserve your capital and you never have to dig out of an investment hole.
These two factors combined have been known  to double, even  triple your spendable cash (after-tax income) compared to an IRA, 401(k) or 403(b) retirement plan.
So, if you could double or triple your spendable income with no downside risk, Why wouldn't you want a tax-free pension alternative?  The Tax-Free Pension Alternative is also known as a Tax-Free Retirement Plan and as a Tax-Free IUL.
We have written a New eBook to Explain How this tax-free pension alternative, or living benefit life insurance works.