Professional Athletes & Entertainers Cut Taxes & Eliminate Stock Market Losses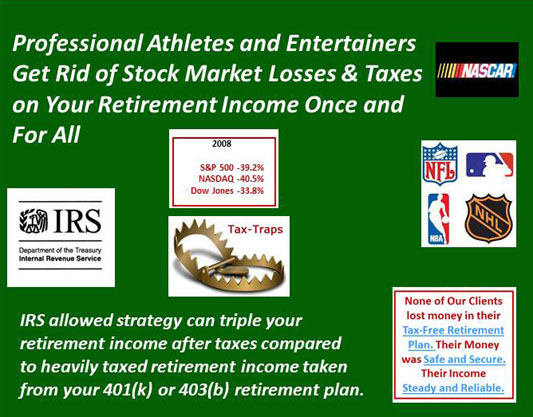 High Taxes, Market Volatility and Stock Market Losses can put your financial security in jeopardy.  As a high earner, it is what you keep after-taxes and market losses that counts.
You can't spend tax dollars or market losses.  So it makes sense to reduce taxes and preserve your money.
Fortunately, there is an under the radar IRS strategy that does cut taxes and preserve capital.  The wealthiest American Families have successfully used the strategy for the past 20 years.  It works.